Best Online Preschool Classes for Kids in Hyderabad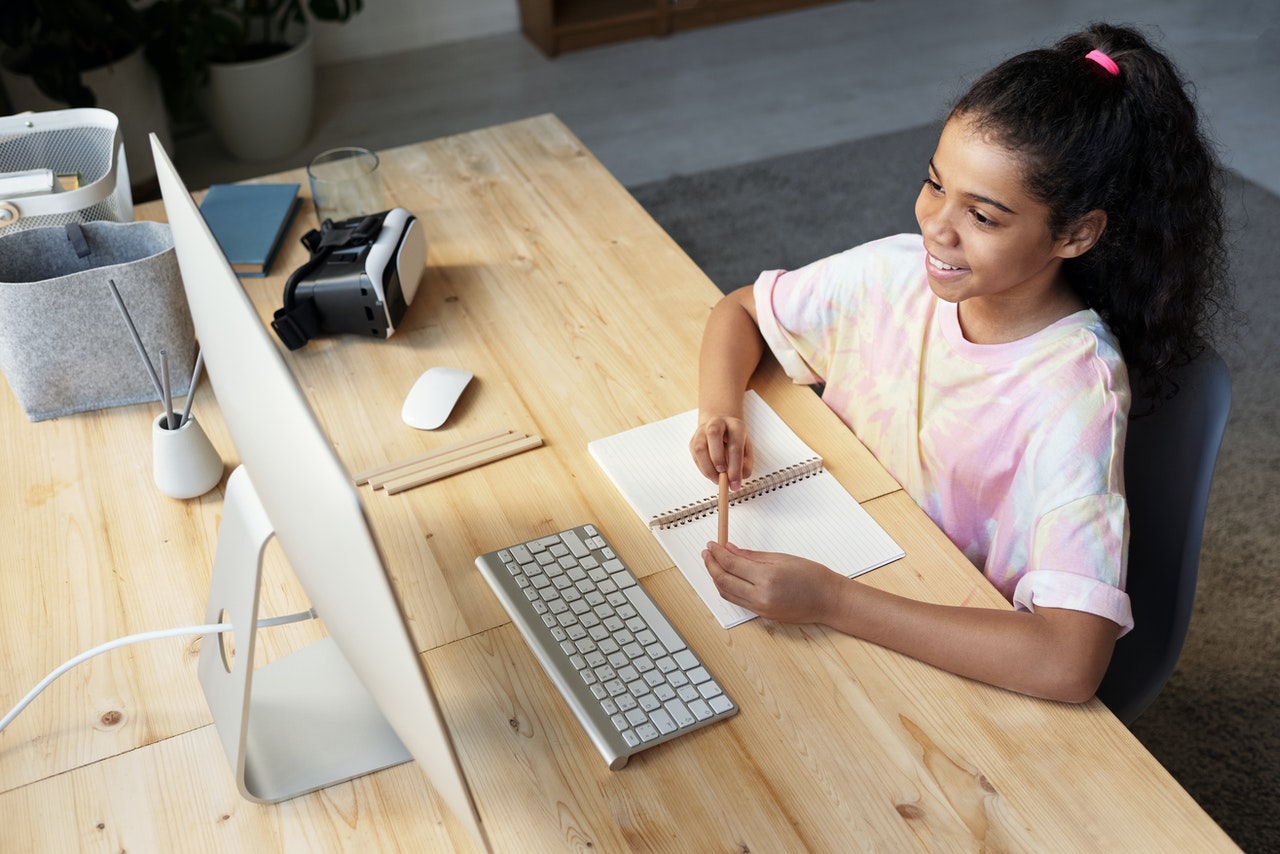 With the pandemic has turned the world upside down and with schools closing their doors indefinitely, we have seen a rise in online learning platforms and programs across the globe that help take care of your child's learning and developmental needs during these unprecedented times. As India's largest and most trusted early years expert, KLAY has made virtual learning a joyful, fun, and happy experience for preschool children in Hyderabad and other cities as well. With a myriad of online programs available for a parent to choose from that ensures that the child gets the right amount of learning at the comfort of home, the programs curated by KLAY are unique, innovative, safe and crafted on a theme-based curriculum. Choose from LIVE virtual sessions available at a click of a button, or age-appropriate pre-recorded learning repositories and let the learning continue for your child while at home. If you are looking for the best online classes for pre-schoolers in Hyderabad or activity classes for kids in Hyderabad, then do explore our virtual learning programs that are loved and trusted by thousands of parents.
Here are the best Online Learning Programs for kids in Hyderabad
1. Klaytopia – Subscription Activity Box With Online Classes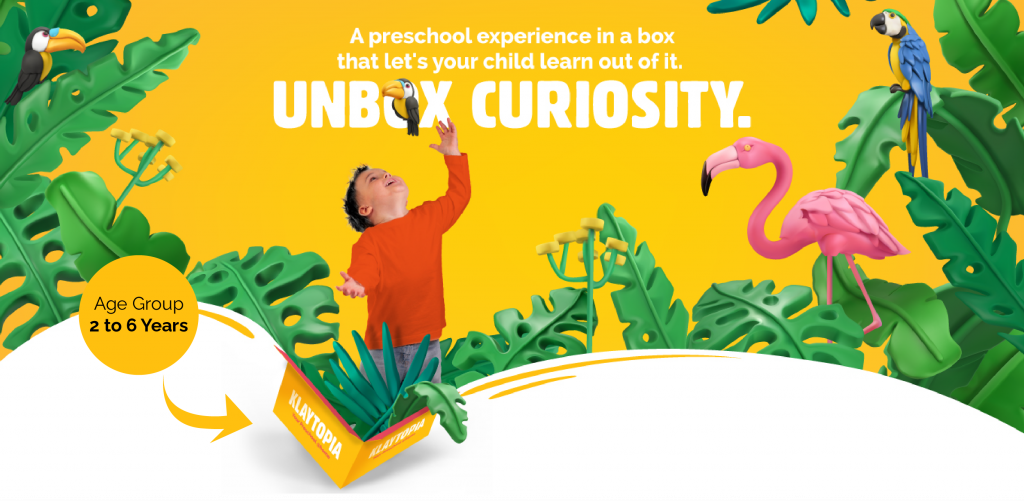 Klaytopia is a complete preschool experience that packs our decade-rich expertise in the form of a theme-based hands-on monthly learning box, complete with virtual lessons and expert support. Klaytopia activity box for kids is available for the preschooler in Hyderabad, this box includes-
Monthly Age-Appropriate Learning Box : 30 hours of constructive engagement per month in the form of concept-based activities, puzzles, sensorial play, worksheets and more.
Digital Gamified Learning Portal : Access to video lessons and an exhaustive repository of worksheets based on the month's learning objectives and theme.
Development Tracker : Comprehensive trackers to measure your child's learning progress.
Expert Support : Access to curriculum experts, child psychologists & a family counsellor, to support you through the program.
 2. Learn@Home (2 years to 6 years)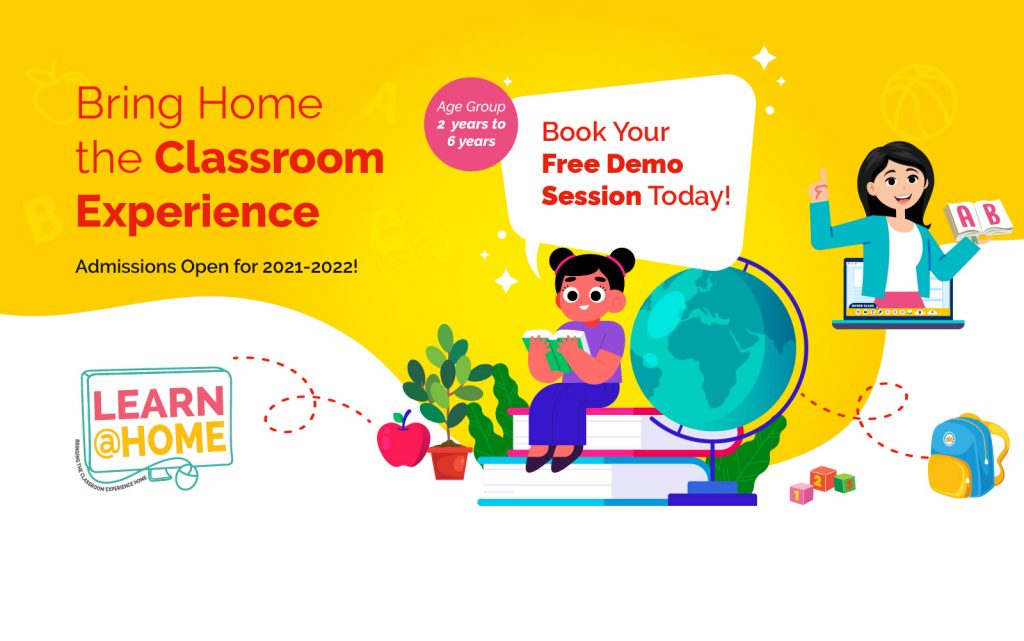 Online learning for kids is now well established for all levels of education. Learn@Home the best online classes for kids in Hyderabad providing an innovative and safe online learning platform for preschool children in Hyderabad by KLAY ensures that your child stays connected with teachers and friends while reaching their developmental milestones. An ideal mix of LIVE streamed classes, age-appropriate offline activities, and interactive sessions on creative expression, the program has been designed to ensure the continued learning of a child while at home. Parents can take advantage of a free trial session to understand this learning program of KLAY. Click here to book your free trial session now!
This unique online program for kids is a highly interactive and responsive web-based virtual classroom. Designed keeping the safety of your child in mind, the Learn@Home program helps your child establish a daily routine. By registering for this, parents can now rest assured that their child's learning is taken care of while they manage their work and household commitments. The program also allows you to track and maintain your little one's milestones through a comprehensive developmental tracker.
Key Features of Online Learning Programs for Kids in Hyderabad:
A unique, interactive classroom program delivered online within the safety of your homes.
Tie-up with an international platform for the best learning experience for your child.
Lets children interact and collaborate in real-time with their teacher and peers. Classroom ratio of 1:12
Milestone tracking, regular assessments and learning summary reports
Safe and secure with digital IP protection
Convenient subscription model
Available on weekends as well
3.  KLAY@home (2 years to 6 years)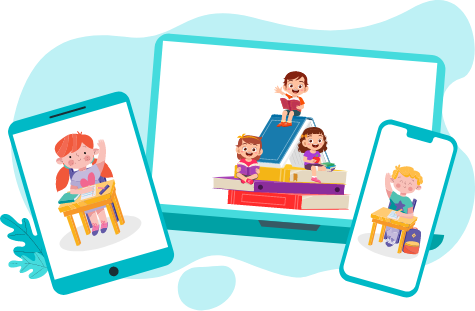 KLAY@home is one of India's best self-paced, age-appropriate learning platform for preschoolers and toddlers. An online learning repository of recorded activity videos and worksheets, this program provides children in the ages of 2 to 6, a five-day learning program that can be accessed anytime, anywhere. A remote learning and engagement solution, the program provides children with a mix of age-specific virtual recorded classroom sessions and offline activity resources. The resources that are being made available are aligned to KLAY's expertly crafted curriculum and available at the single click of a button. The platform also comes with age-specific learning resources for children, and expertly hosted webinars for parents to learn directly from international experts and get all their questions answered LIVE.
Key Features at Home Learning for Kids:
Available at the single click of a button anytime, anywhere
A self-paced, age-appropriate learning program crafted by KLAY's curriculum experts
45 minutes of learning content per session with a regularly updated platform that is accessible through a unique login
An online and offline model that can be curated keeping in mind your child's learning milestones
Track milestones of your child learning
Safe and secured
Theme based curriculum
Testimonials
Frequently Asked Questions
Q.What is Learn@Home?
A.Learn@Home is an advanced, interactive online learning solution built in association with an international platform to bring the classroom experience to the children's' homes. The program is aligned to the KLAY curriculum and promises virtual collaboration between teachers and children – the closest we could get to in-person interaction.
Q. What is the age eligibility for the program?
A.The program is curated for children between the ages of 24 months – 6 years. There will be four batches according to the program: Sr. Toddler (2-3 years), Prek (3-4 years) K1 (4-5 years) and K2 (5-6 years)
Q. What will be the format/timetable for the classes?
A.The online interactive classes will be for 4 days a week. There will be classes on Monday, Tuesday, and Wednesday. Thursday is dedicated to homework – the child will do offline activities independently or with the support of the parents, as per the age group.
Q.What is the child to teacher ratio?
A. The ratio will be 1:12, I.e. every teacher will be engaging with 12 children during a session
Q Is this program paid
A. Yes, the program is available in a subscription-based payment model, allowing you to pay monthly, quarterly, or yearly, as per your convenience. Learn more about the fee structure here
Q. What is different between Learn@Home vs. KLAY@Home?
Learn@Home is a program with live, online interactive sessions in a classroom format. KLAY@Home was a series of live video sessions and activity worksheets to engage children during the summer months. The content was designed basis the previous year's curriculum. These activities are available as a repository on our website for any-time access. `
Learn@Home, on the other hand, marks the beginning of the next academic year and will take into account structured learning outcomes and strategies to track the progress of these outcomes in children. It is a paid-for program on a subscription-based format.