Special Women's Day offers on admission available at select centres
The KLAY Preschool Program
KLAY Curriculum
Crafted by experts in the field of early years education, the program draws from the Theory of Multiple Intelligences proposed by Dr. Howard Gardner of Harvard University. Trained educators create personalized learning experiences designed to encourage a positive self-image while celebrating each child's unique personality, intelligence and creativity.
How a Child Learns
7 Multiple Intelligences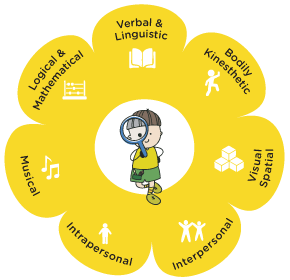 What a Child Learns
5 Cognitive and Non-Cognitive Skills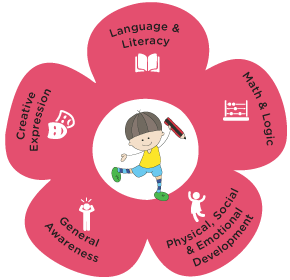 Where a Child Learns
6 Learning Centres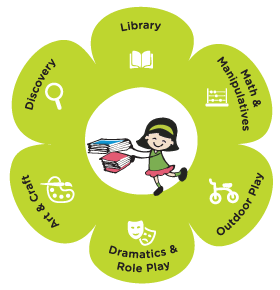 The KLAY Learning Centres
The KLAY Preschool program has a unique mix of structured and spontaneous experiences in a safe, healthy and multi-sensory environment. Each KLAY centre has purposefully designed Learning Centres to support fun and educational learning experiences.
Library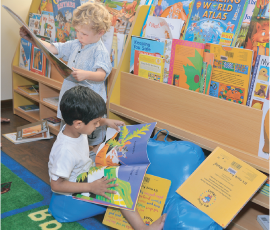 Discovery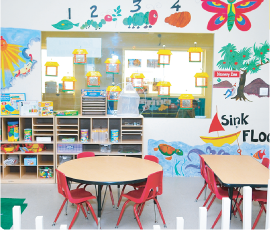 Outdoor Play Area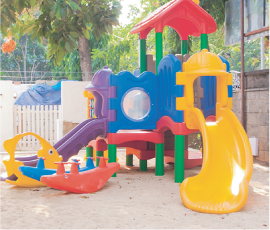 Dramatics & Role Play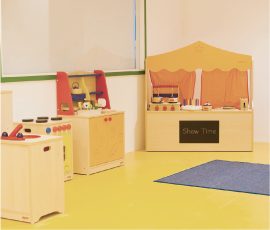 Art & Craft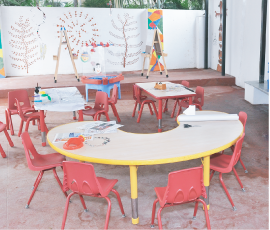 Math & Manipulatives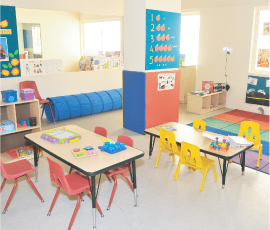 KLAY Advantage

Fun, stimulating,and
safe environment

Personalized learning
as per child's needs

Expert educators trained
in child development

Creative Classrooms
for hands-on experience

Child led
Inquiry-based learning

Continuous, systematic formal
and informal assessment of a child
What Parents are saying!
Shubha Khaddar
Ira spent a fairly large part of her toddler years at KLAY, Yemalur. She didn't just go to school there, she built a separate family for herself. The love and care that she received at KLAY is irreplaceable – the staff is incredibly warm, knows each and every child really well, and provides a very nourishing environment to the kids who attend KLAY.
RichaGupta
I am completely in love with KLAY, Vikhroli West. The teachers, didi's and all the staff are very supportive and loving towards the children. They give each child personal attention and all the activities are very well planned and communicated to parents.
Nikita Kriplani Ahuja
A home away from home for my child. Out of the numerous things a mother worries for her child, there are two things that stand out: that she eats well and sleeps well. The team at KLAY DLF4 has ensured this and taken utmost care of my daughter.
AShweta Vijaya Rao
Tanya has settled well into her mainstream school and I would like to definitely credit the immense contribution of KLAY in preparing her for this. I noticed that Tanya had become more curious and imaginative while doing all her activities in school.
Previous
Next
KLAY preschool near you
Akshay Nagar
|
Bagmane Constellation
|
Bagmane World Technology Centre
|
Bhartiya City Centre
|
Brigade Magnum
|
Brigade Signature Towers
|
Domlur
|
E city Neeladri road
|
Embassy Tech Square
|
Indiranagar
|
Bhartiya City SEZ
|
CMH Road
|
Embassy Tech Village
|
Envision Technology Center
|
Harlur
|
Hebbal
|
Hennur
|
HRBR Layout
|
HSR Layout
|
HSR Sector 6
|
Jayanagar
|
JP nagar, Phase 2
|
Kadugodi
|
Lavelle Road
|
Manyata
|
Prestige Shantiniketan
|
Prestige Tech Park
|
Prestige Tech Park 2
|
Prestige Trinity Center
|
Purva Riviera
|
Rajajinagar
|
RMZ Ecospace
|
RMZ Galleria
|
RR Nagar
|
Sadashivanagar
|
Sarjapur - Prestige Pegasus
|
Sarjapur - Saket Callipolis
|
Whitefield
|
Whitefield - EPIP
|
Whitefield Main Road
|
Yemalur
|
Yemalur kariammana agrahar
|
Electronic City
Panel Discussion: Together, Apart – Uniting Efforts for Children in the New World Order
With children out of school, physical distancing as the new norm, and children's rights under threat, the new world order has "turned back the clock" on years of progress made on children's well-being. However, it's not all bad. As a human race, we've been built to adapt: we've seen a tipping point in technology-enabled education and the promise of a new education policy in our country.
What can we, as influencers of change in the education space, do to create a better tomorrow for children? Join us for a panel discussion where we can come together to unite our efforts to secure the future of the nex-gen and create a better tomorrow for children.
What do we see on road?
Count the vehicles and Drag and drop the ones that you may see on the road
Safe or Unsafe?
Identify the safe options
Fly, Fly, Fly Away
Count backwards from 5 to 1 and release the hot air balloons in the sky
Think and Respond
Identify the letter sounds
Let's go on a ride in different modes of transport
Identify the pictures and match with the correct option
Listen to the sound
Identify the sounds of the letters