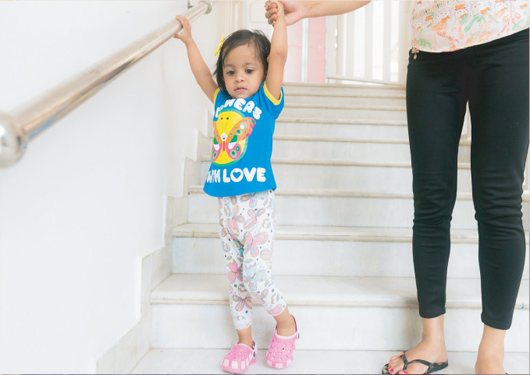 Safety
Our child friendly physical environment is set up and maintained to ensure safety and security of our children which is our top most priority. Our staff is well-trained in First Aid. The school resources and equipment are certified child safe.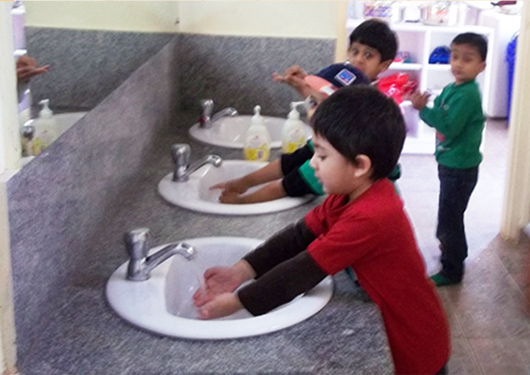 Hygiene
We follow stringent hygiene standards. All our centres are cleaned 4 times a day to maintain high levels of cleanliness. In order to keep infections at bay, children are checked for fever every day upon entry. Toys and other tools are cleaned every week. Food is prepared in clean kitchens to ensure optimum hygiene.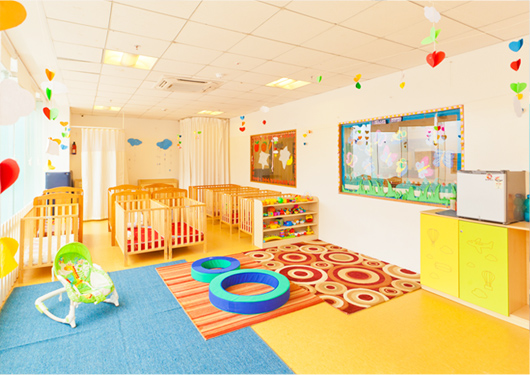 Infrastructure
Our centres are spacious, well lit and filled with age appropriate books, toys and learning aids. The classroom walls are transparent giving children a sense of space and safety at all times. Most centres have outdoor play areas, with safe, high quality equipment to ensure fun and safety!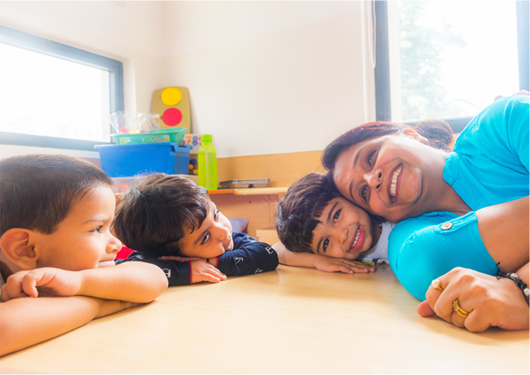 Care
Our empathetic and proactive staff ensure that children are always engaged, fed and cared for, so that a parent can be stress free during the time the child is at KLAY. We also offer an emergency daycare service to parents, who need to leave children in a safe environment, while attending to pressing tasks.