Winter's in the air. Make a Khichdi of it!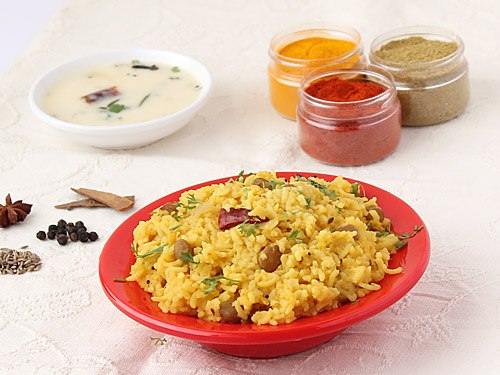 Winter's in the air. Make a Khichdi of it!
With the northern winds playing a peek-a-boo on chilly mornings, it is time to keep your little ones warm with loads of hearty, delicious, and nutritious homemade food. The star of our meal plan is ultimate comfort food – Khichdi – our very own superfood. Yummy, loaded with nutrients and easy to digest.
Why just keep it for days when they are under the weather? A steaming bowl of Khichdi can be a great meal any day. We travelled the country, to bring you some yummy Khichdi ideas that will make your dining tables colourful, aromatic and instantly draw the attention of your children, even those who are fussy eaters.
Bajra khichri
From the north of the country is an extremely nutritious dish that will help your child recuperate faster from seasonal ailments. This dish is made from bajra and moong dal pounded in a mortar and ghee is mixed to it. You can of course use your trusty mixer. For added strength, you can add jowar too. This salty dish is similar to dalia and is a great energy booster as well. Remember to add loads of ghee – it is another superfood you should not shy away from!
Khichudi from Bengal
Bengalis prepare Khichudi when it rains, when it gets chilly and even as an offering to their gods on festive days. Moong Dal is used with a sweet, buttery aromatic buttery rice grain from the region to cook this dish. You can also use Ambe Mohar or any short grained aromatic grain. The dal is dry roasted first and the grains and lentils are tempered with turmeric, ginger, cumin seeds, bay leaf and a pinch of garam masala in ghee. Loads of seasonal greens peas, cauliflower florets can also be added. The sides could include everything from home-made potato wedges to batter fried seasonal veggies!
Himachali Khichdi
The secret to the sturdy, happy mountain folks is this tasty, healthy bowl of sticky rice and urad dal khichdi. The dal is cooked with the skin on, and spices include the usual – asafoetida, cumin, turmeric, ginger, garlic and onions. The simplicity of this dish, when served hot with ghee or butter, makes it a surefire winner. This is also a hit with trekkers, and you can tell your little explorer, that this is food of the winners.
Palak Khichdi
Now this would be Popeye's favourite. Spinach, garam masala, ginger, garlic, onions, dal and rice – this dish has all the good things you would want to serve your toddlers when it gets nippy and their noses get all runny. It is a one-pot sumptuous meal, tasty, tangy and great fun when you add crunchy peanuts. A pinch of asafoetida gives it that much required punch.
So what are you waiting for? Let's start beating the winter blues with some delicious Kichidi!