This Summer, Beat The Heat And Have Some Fun!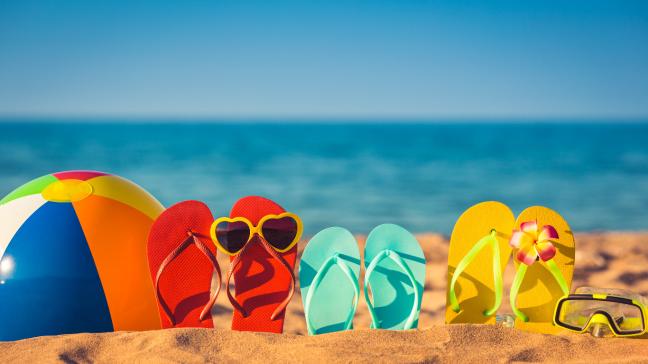 Summer vacation – we all know the warm, fuzzy, and happy feeling that these words bring! A time where every child wants to do nothing but run around outside, play, and have lots of fun! And definitely indulge in ice cream – lots of it!
While your little ones are having oodles of fun under the sun, it is very important to ensure that they are protected from the increasing temperatures this summer! Super moms and super dads, get your capes on! Here's how you can help your little ones beat the heat this summer:
Stay hydrated: Water, water, and water! Water helps regulate body temperature. Ensure your little ones stay hydrated. Did you know? Infants only sweat via the glands in their head, neck, hands and feet! So it is extremely important to ensure they don't overheat. Nursing mamas, you will need extra fluids during this warm spell as well!
Dress your little one in comfortable clothes: Summer is all about staying happy and comfortable. Light cotton clothes ensure that your little one is comfortable all day! Loose t-shirts, shorts, skirts, frocks – the choice is unlimited!
Let all the breeze in: When indoors, keep the windows open so that your house stays ventilated and cool. You never know, your little one may just be inspired to stay in and curl up with a nice book!
Wear sunscreen: When outdoors ensure you and your little ones stay in the shade as much as possible. Rub on a good amount of sunscreen on your little ones (and you!) before going out, and shades and a hat too! Never leave your child alone in the car. Babies under six months should be kept out of direct sunlight so ensure you have an umbrella or shade for the pram or seek out shade when you're out and about.
Make a game out of it: Play with water balloons, spend a weekend making ice cream, popsicles and lemonade, have a water fight – the sky is the limit! Come up with fun games to ensure your child stays hydrated and cool.
A cool shower: A nice cool shower is the best way for your little ones to end their day of fun in the sun! Plus, it will reduce their body temperature and help them sleep better! (Phew!)
Get Out Early: Head out to play and run around early in the morning or in the evening! Limit outdoor activity during the hottest hours of the day (11 am to 3/4 pm).
brought to you by KLAY- the parenting experts.