Best Child Care & Caretaker at home Services in Gurgaon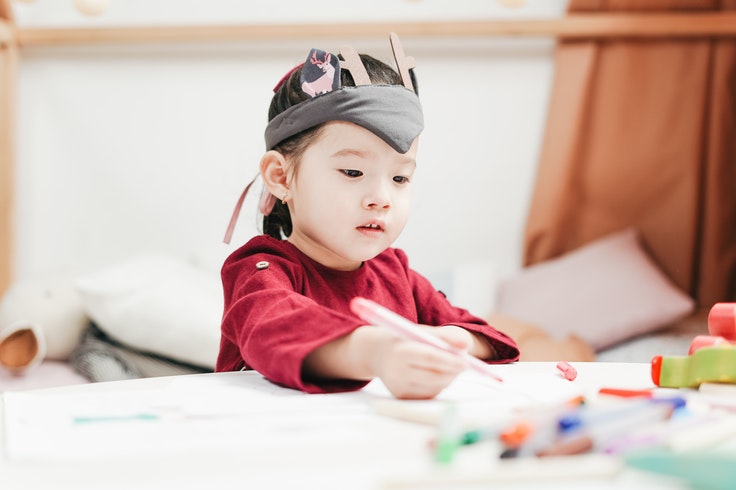 Are you looking for an in-person childcare expert or preschool teacher in the comfort of your homes? Look no further! KARE@Home is the answer to all your problems. Being India's largest and most trusted early years' expert, we are the leading childcare and learning experts at home in Gurgaon, providing total childcare and learning solutions for working parents or for those who think their child is too young to be a part of online sessions.
The program, support parents through these difficult times by helping them take care of their child's needs so that they can take care of their work and home commitments. Crafted on a curriculum that gives children the best start and delivered by our expertly trained staff, we take great pride in providing what we believe is the best childcare and early years' education for children between the ages of 6 months and 6 years. Explore more about our childcare at home services in Gurgaon.
KARE@Home is an innovative, safe and personalized in-person learning and childcare solution available in the comfort of your homes and catering to children between the ages of 6 months and 6 years. Ideal for parents who are working and are not able to dedicate everyday time for their child's learning or for those who believe that the best way to learn is by interacting one-on-one with a teacher, this program is the answer to your child's learning needs.
Curated for children in the age group of 6 months to 6 years, the program comes in 2 formats.
You can choose what works best for you and your child and let your little one continues their learning.
Caregiver@Home: Caregiving service by our trained caretakers at your home
Teacher@Home: Delivery of KLAY's curriculum by a certified teacher at your home.
Social Bubbles – The Need of the Hour
The KARE@Home program has been built to accommodate the concept of 'social bubbles', based on the fact that children learn and grow best while in the company of other children. You can enroll your little one in this program along with his/her friends and watch them learn and be happy together. Click here to watch Meghna Yadav, Child Psychologist and Family Counselor, tell us more about the importance of social bubbles for children confined to homes.
What are the programs being offered?
Program: Teacher@Home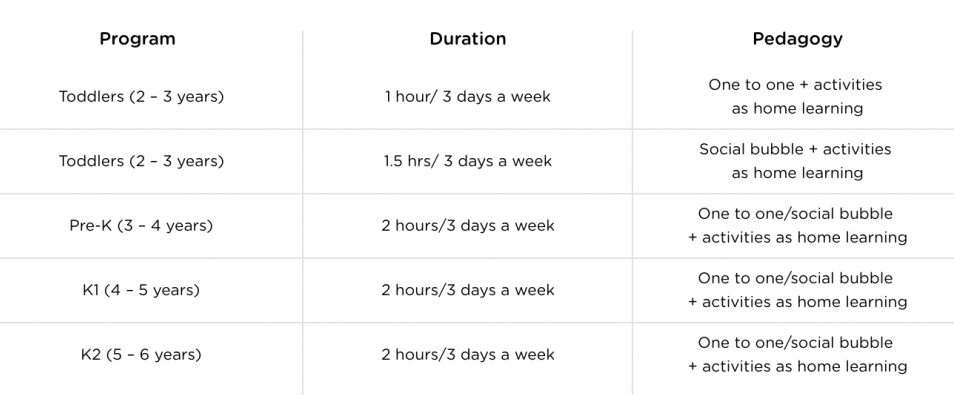 Program: Caregiver@Home

Why Kare@Home is the best childcare at home in Gurgaon?
An integrated mix of one-on-one personalized attention as well as age-appropriate activities that have been crafted on KLAY's curriculum.
Creates a structured daily routine for your child with the help of the teacher.
Designed keeping in mind the fact that socialization is the key to your child's happiness and that in-person interaction will foster and enhance your child's holistic development.
Term assessments and regular one-on-one parent-teacher feedback sessions.
Available in convenient time slots and in the safety of your homes.
All of this delivered keeping in mind the highest safety standards
With an aim to ensure that both our staff and parent community are safeguarded from a safety perspective, we have gone all out.
A safe model that includes regular multiple levels of health screening, immunity checks, COVID and temperature testing.
All staff are equipped with a comprehensive COVID-19 safety kit to ensure the safety of you and your family. All staff are assigned to your house only after being monitored for a week for any symptoms.
Our Teachers and Caregivers go through multi-stage background checks, comprehensive psychometric analysis and other fool-proof protocols to ensure the safety of your child.
Mandatory POCSO, First Aid and Fire Safety Training
We have been overwhelmed with the responses we have received so far from our KARE@Home parents. Here's what some of our happy parents have to say.
"KARE@Home has been the best decision that we have made for our little one. He has learnt so much in the last 2 months. We love you KLAY!" – Anjan, Mother of Aarav
Watch the entire testimonial here.
"My son gets to spend some quality time with his teacher where she engages him with a lot of fun activities and learning, all in the comfort of my home. Thank you Team KLAY for this wonderful initiative" – Vidya, Mother of Devang
Watch the entire testimonial here.
"The program takes care of your child while you are busy doing your own thing. Thank you KLAY, for delivering more than you promised and for being so warm and understanding towards my child and our needs." – Priyanka, Mother of Ridhi
Watch the entire testimonial here
---
Kare@home in Others Cities