All About the Joy of Giving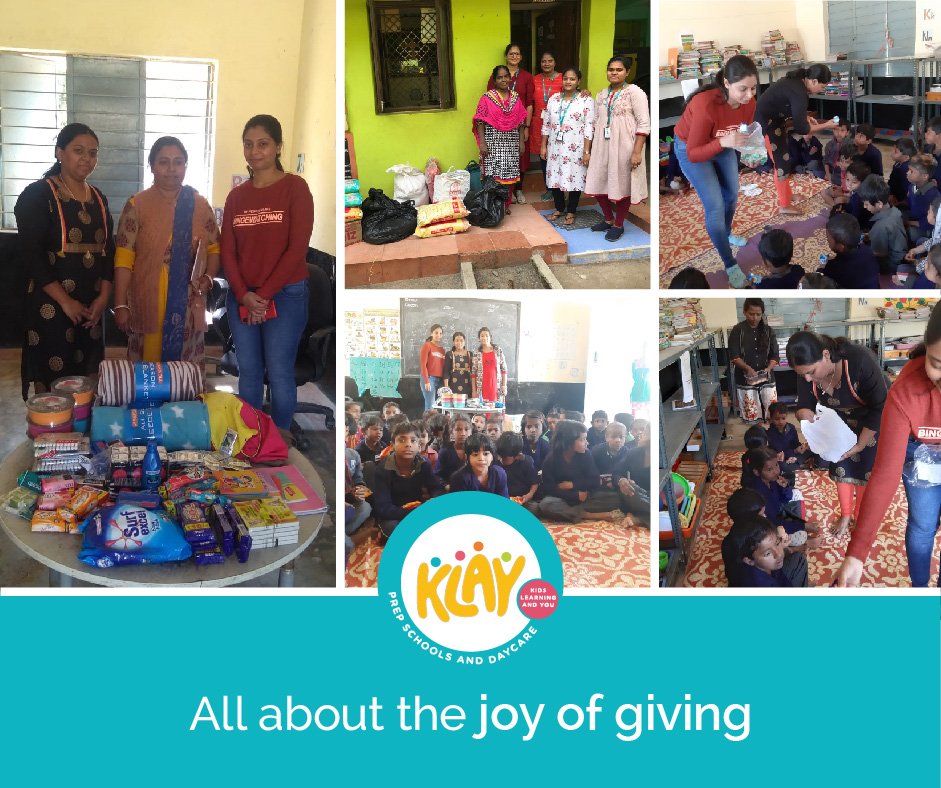 What is the joy of giving?
It has been rightly said that joy multiplies when we share it with others. And there is nothing that gives someone more joy than the joy of giving – giving back to the community and giving to those not as fortunate as us.
In today's times, where everything has become so competitive and where our children rarely give without expecting something in return, it is crucial that we inculcate in them the life-long habit of giving. Giving without expecting anything in return and giving because the very act of it will fill our hearts with lots of happiness and joy.
"Remember that the happiest people are not those getting more, but those giving more." ―H. Jackson Brown Jr.
Why do we need to practice the joy of giving?
Giving increases neurochemical levels in the brain:
Research has shown that the more we give, the happier we feel. When we give to others without any expectations, the production levels of the neurochemicals of Dopamine, Serotonin, and Oxytocin increase, thereby making us feel happy. Also known as the happiness trifecta, the increase of these neurochemicals, not only elevates our mood but also leads to
Better sleep
Reduced levels of depression
Reduced blood pressure levels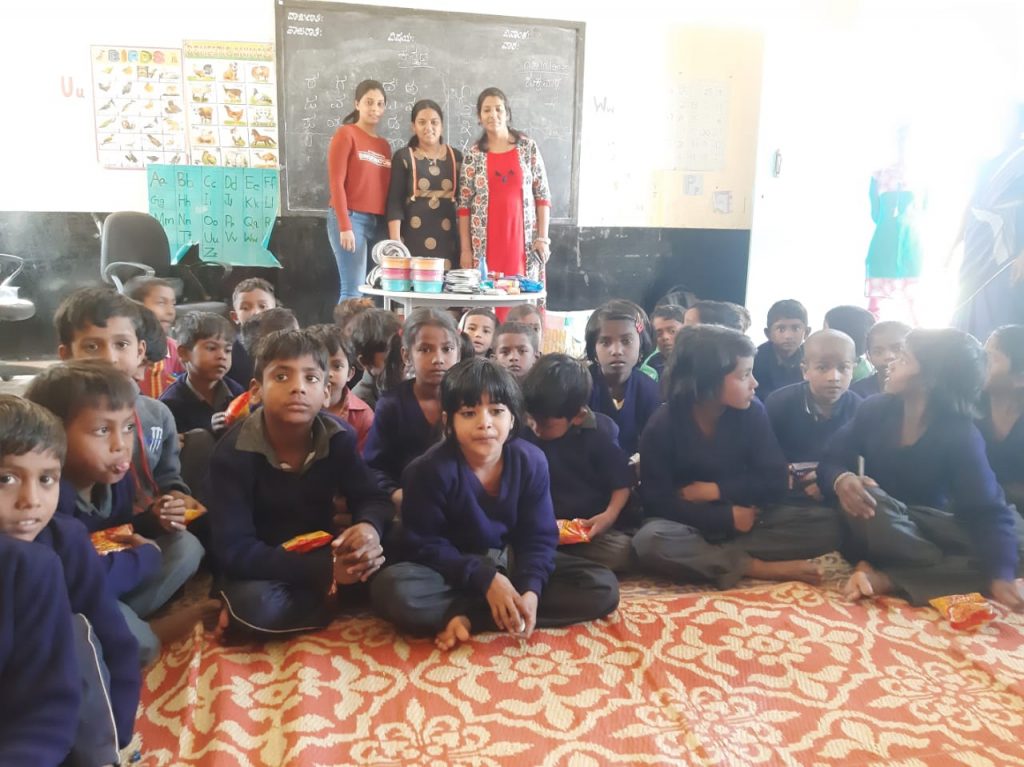 Giving makes us grateful:
According to research, the secret to life-long happiness is to give. It gives our life meaning and purpose and is important in evoking the feelings of gratitude. As parents, one of the ways in which we can raise an exceptional child is by inculcating in them the feelings of gratitude. Even small acts of giving can trigger off the feelings of gratitude.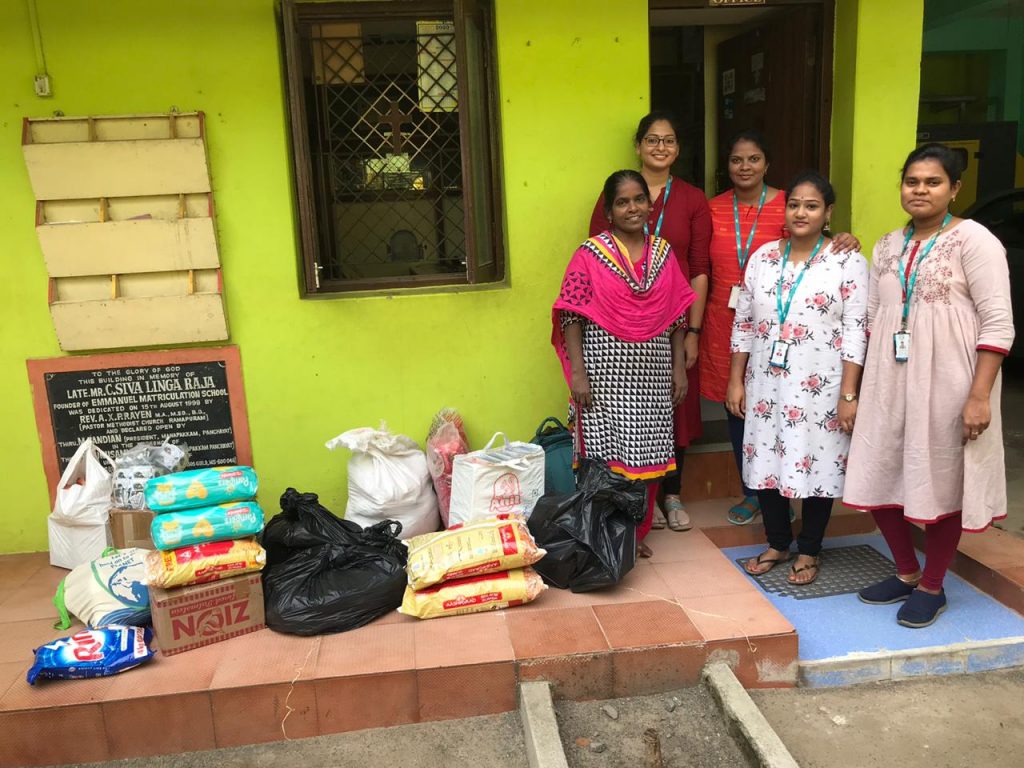 There are a lot of ways in which we can encourage our children to start giving. From sharing a toy with a child not as fortunate, to cooking a meal for someone of limited means, children who give from childhood, grow up to be happy, confident and healthy adults.
How to Teach Your Child the Joy of Giving?
We have listed below some ways in which we can start our little ones off on their path of giving:
Keep talking to your children about the importance of giving to others. You can include personal stories as well.
Be a role model. Children imitate and follow whatever we do and if we practice giving in our lives, they are sure to follow suit.
Plan for a trip to an orphanage, an old age home or a hospital for children. Time spent at these places is also a great way to make our children appreciate even the small things that they often tend to take for granted.
Every 6 months or so, go through your cupboards along with your child and sort out stuff that you may not use. An exercise like this is not only a fun way to bond with your children and an interesting way in which you could identify clothes, books and toys that are no longer being used. Once segregated, these can be packed off into carefully labeled boxes and donated to people who are not as fortunate as us.
Keep a diary of all the good deeds that your children have done. Encourage them to perform at least 2 good deeds every week.
The power of giving and the joy of helping others
At KLAY Preschools and Daycare, we believe that children should be encouraged to give from an early age and our theme in the month of December and January was all about giving. In an endeavour to bring a smile to the faces of those not as fortunate as us, KLAY initiated the 'Joy of Giving' campaign. Celebrated at KLAY along with the parents of our centres, this activity was our little way of giving back to society and inculcating in our children the value of donating and helping people in need. With close to 50 centres tying up with institutions around them, we were happy that we could spread joy in our own little way.
This campaign not only brought us all together but also touched our lives as nothing else has. This year, however, in an attempt to widen the reach and impact, each centre was associating with a local school/an NGO/a local Anganwadi or a local hospital. Whether through time or monetary contribution, we all came together to work on both the short-term as well as long-term needs of the institution we tied up with.
Listed below are how some of our centres joined hands with institutions:
KLAY Mindtree: The centre tied up with Turahalli Aaganwadi and painted the floor of the classrooms of the children below the age of 6 with bright hues. The pleasure on the faces of the children when they entered their brightly coloured school was priceless and just goes to show how much of happiness is spread when we give.
KLAY ETS: This centre partnered with the Samriddhi Trust, an NGO run school, that enables every underprivileged child with access to the equal opportunity of holistic education. The parents of KLAY ETS all came together to provide the children of the trust, stationery and the required daily necessities. The teachers also engaged the children in storytelling and music and movement sessions and introduced them to different art forms.
KLAY Ramanujan IT City: The centre and its parents joined hands with the Christ Faith Home for Children and through the joy of giving campaign, we were happy to be able to take care of the meals of all the children for the next 2 months. The centre also spends time with the children, getting to know them and understanding their background and the tough life that they lead. It is only through initiatives like these that we realize how much we need to be thankful for and how grateful we should be even for the smallest blessings in life.
KLAY, Sector 132, Noida: The centre partnered with the Anganwadi Rohillapur where through the joy of giving initiative, they were able to provide stationery and toys for the children. The parents and teachers also spend time with the children as they engaged them in music and movement session and also told narrated their favourite stories to them. The smiles on the faces of these children filled hearts with lots of joy and happiness.
Joy is contagious after all and the happiness that we get when we give something to someone cannot be matched. So to all parents and children out there, let us all pack our lives with joy and happiness, let us be grateful for all the things we have in our lives and let us all come together to make the lives of those not as fortunate as us a little brighter.