9 Best Hand-Picked Board Games for Kids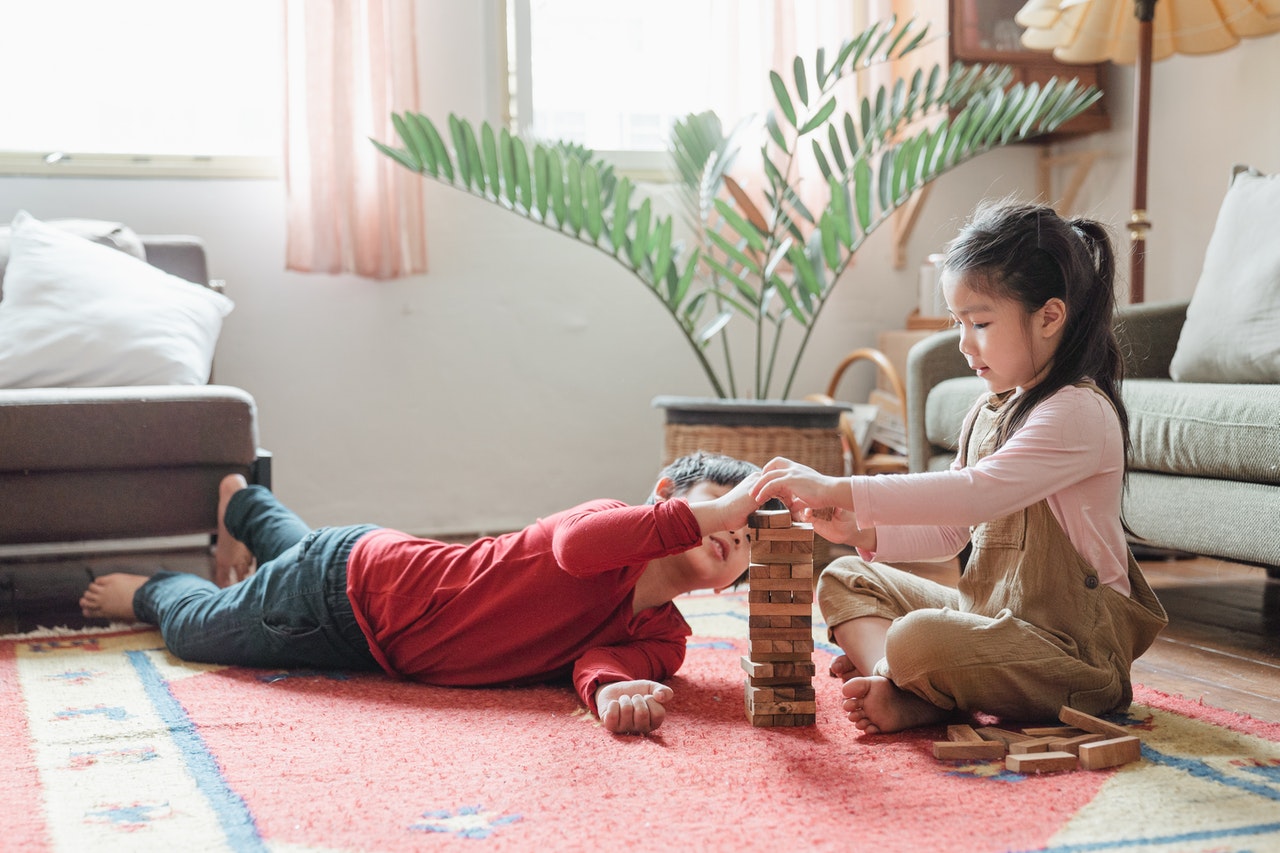 The month of Summer is usually synonymous with three things – the scorching heat, mouth-watering mangoes and happy children running around the house enjoying their much-needed summer vacations. Though children love summers due to the endless hours spent playing, cooking up easy recipes to help out in the kitchen and indulging in fun summer activities, parents often face the herculean task of keeping their little ones occupied and entertained at all times. This is when family board games come to the rescue. They are fun, help in family-bonding and keep both adults and children engaged. There are number of indoor and outdoor games to play but selecting best board games for your kid is little tricky. So we have shortlisted a few best family board games that you can play with your kids.
Best Board Games for Kids
Here are the best hand-picked list of the best board games for kids that your family can enjoy this summer.
Scrabble
Monopoly
Jenga
Pictionary
Taboo
Twister
Uno
Chess
Clue
1.Scrabble
If you are looking for the perfect concoction of fun and learning board game, then the enlightening game of Scrabble is your best bet. Scrabble is one of the best board games for kids because it helps them improve their vocabulary and sharpen their spellings. It also keeps adults on their toes as you constantly try to come up with new words to win the game and teach your child as well. If Scrabble is too advanced for your tiny tot, you can try your hand at Scrabble Junior. It has easier words and is a great way to introduce your little one to the marvelous game.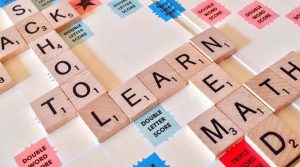 2.Monopoly
Monopoly is hands-down the most popular family game and one of the best board games for kids. It adds a fun take to the serious world of business. It also helps them strategise and introduces them to the concept of money and financial math. Just like Scrabble, you can opt for Monopoly Junior if your child is too young to understand the concept of the game. Though Monopoly Junior still has the same set of rules as traditional Monopoly, the game takes place in a vibrant environment like an amusement park or a farm, making it more engaging for your little one.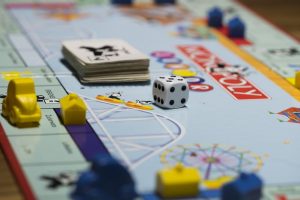 3.Jenga
No family board game collection is complete without the exciting board game of Jenga! Unlike traditional board games, Jenga consists of a set of blocks that are strategically stacked one over the other to form a tower. Each player is required to take out a block from the tower and place it over the top, while ensuring the tower doesn't tumble. Jenga is great for hand-eye coordination and is a brilliant way to improve concentration. To spice things up, you can jot down dares on each block, so each player has the added task of performing the dare after placing the block on top.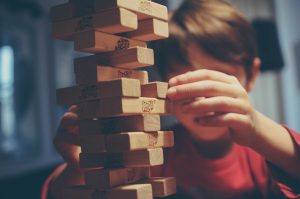 4.Pictionary
Pictionary tops the list of the best board games for kids as it helps in developing visual skills. The outcome of trying to visually depict the meaning of a word can be hilarious, throwing the entire family into a fit of laughter. It also helps children think out-of-the-box as they come up with different ways to visually portray a tricky word. You can either divide yourselves into groups and play with a score board or just challenge your child with a quick one-on-one session of Pictionary and watch them get creative!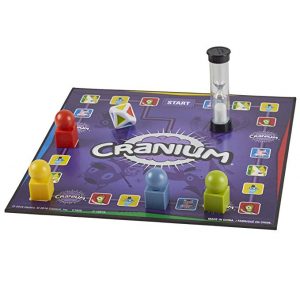 5.Taboo
Just as Pictionary helps your little one enhance their visual skills, Taboo helps them work on their communication skills, making it one of the best board games for kids. The challenge of the game is to make your partner guess a word without using the list of related words they are usually associated to. In order to win, your child must think of different ways to explain the word, triggering their imagination and creativity. It develops your child's listening skills as well. Additionally, Taboo makes you think on your toes due to the time limit for each session, making it even more exciting and entertaining.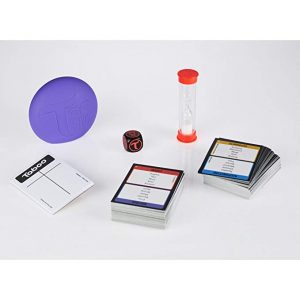 6.Twister
Not all games need to be associated with strategy and learning! If you are looking for ways to have mindless fun with your little one while playing board game, Twister is your go-to game. Bring out the colourful Twister mat and spin the wheel as you watch your child and other family members twist their way to winning. The mind-boggling positions will help in improving your little one's balancing skills, enhancing hand-eye coordination and keeps the competitive spirit alive!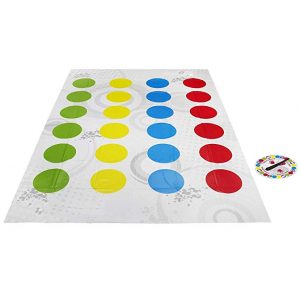 7.Uno
The friendly game of Uno is one of best board games for kids due to the hours and hours of fun it can accommodate. The best part of this game is that it is easy to carry around, making it the go-to game for impromptu road trips and train journeys. It has been the most engaging game for generations to come and is equally entertaining for both children and adults. Your little one will learn different ways to strategize their moves and enthusiastically hand over two extra cards every time you forget to yell "Uno"!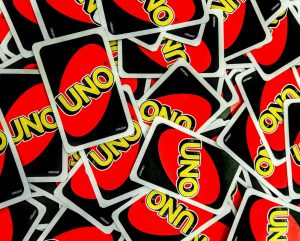 8.Chess
The mind game of Chess is one of the best board game that helps children with a plethora of benefits apart from keeping them engaged and occupied. Apart from improving their concentration, it increases their attention span, helps in strategic thinking, boosts memory and teaches them about planning and foresight. The common saying that only clever people play Chess adds weight to the fact that Chess is one of the best board games for kids that helps them raise their IQ levels and use both sides of their brain.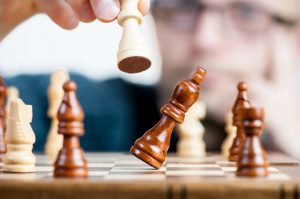 9.Clue
If your little one loves detective games and mystery, then Clue is a must add to your list of best board games for kids. Sit back and watch as your child enthusiastically solves a crime scene with the clues provided. Since this is also a card game, you can throw in an exciting game of Clue in your luggage and enjoy your ride while your children entertain themselves with hours of strategic fun.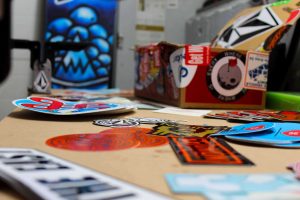 This list of the best board games for kids is guaranteed to trigger your child's imagination and creativity. Whether your child loves talking, strategising, drawing or just mindless fun, there is something for everyone! Pick your favourite from the list above as you beat the heat and have some fun!
Looking for some educational activities games for kids?
Klaytopia is a complete preschool experience that packs our decade-rich expertise in the form of a
theme-based hands-on monthly learning box, complete with virtual lessons and expert support.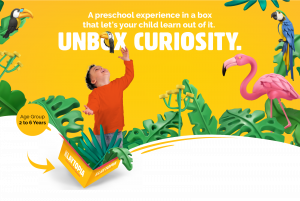 ---

---
What's New at KLAY
Virtual Summer Camp – Get ready to experience, explore and discover summer the KLAY way
Kare@Home Coming in Coimbatore