7 Kid's Room Design Ideas For Your Toddler

A child's bedroom is the one room in everyone's home that gets the most attention. From bright colours and cute accessories to thematic designs and contemporary furniture, the world is your oyster when it comes to finding the perfect kids' room design ideas for your precious little one. However, while contemplating design ideas for your tiny tot, always bear in mind that a child's immediate surroundings have a huge impact on their growth and development. Therefore, it becomes imperative for you as parents to create a space that reflects your child's personality but also combines comfort with fun. Read on for 7 best kids room design ideas you can take inspiration from.
From thematic approaches to small study spaces with books, here are the 7 kids room design.
Bright and airy spaces
Thematic approaches
Timeless furniture and vibrant accessories
Bright lamps and lights
Convenient storage spaces
Artwork and award displays
Small study spaces with books
1. Bright and airy spaces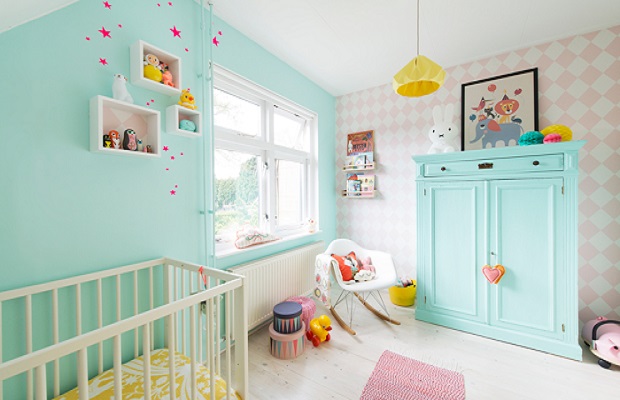 Bright and airy spaces are the first choice for the kid's room design. Start by incorporating bright colours in your child's bedroom. Opt for pastels in various hues for the perfect colour palette. You could either stick to a single colour for the entire room or paint only a single wall as a statement. You could even use a single colour as an accent keeping the rest of the room neutral. Think cushion covers, curtains, shelves, etc. – all in a single colour.
If you'd like to stick to the traditional colour schemes, opt for various shades of pink for a girl's room, and blue for a boy's space. Alternatively, opt for neutral, cool shades like grey, white or turquoise for a gender-neutral room.
Using wallpaper or stickers and decals are great children's room design ideas. They're a simple yet effective way to revamp your little one's room with minimal cost and effort.
2. Thematic approaches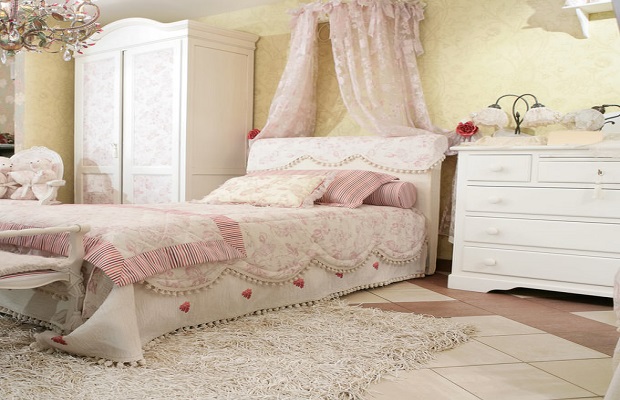 Focusing on a theme for your kid's room design may sound exciting, but bear in mind, their tastes and preferences will change as they grow up. Themed furniture and décor like car shaped beds, or princess beds might seem like a good idea when your children are still little, but once they hit their teen years, they might not be so appreciative.
Replacing everything your kid's room design will be an expensive affair. Instead of sticking to an overall theme, opt for elements of a certain theme in smaller accents. If your little boy likes sports cars, look for a bedspread with a car motif instead of buying a car-shaped bed. For your little princess, get her frilly pink pillows and accessories. With these children's room design ideas, you can cater to your toddlers' tastes, but the themes are restrained enough to adapt over time.
3. Timeless furniture and vibrant accessories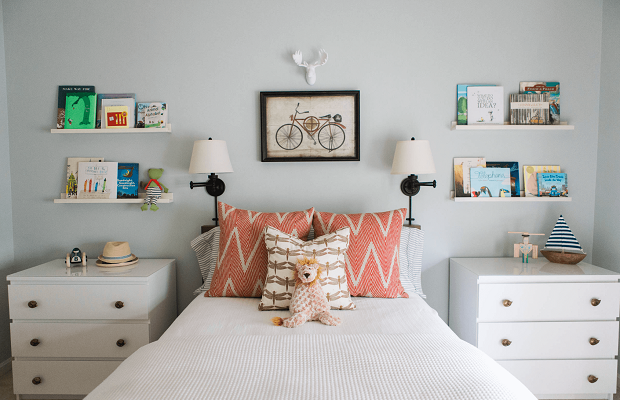 Furniture is an investment for your kid's room design. Most people don't change their furniture unless they are moving into a new home. For your child's bedroom, look for timeless pieces – ones that would be appealing and useful throughout their lives. Dark wooden furniture is classic. You could opt for white, too, for a more contemporary look. Use them for shelves, large cupboards and even the beds in your children's rooms.
Once that's settled, decorate the room with vibrant accessories. This is the easiest way to spruce up your little one's personal space. Play around with quirky, printed bedspreads, colourful pillows and cushions. If you have enough carpet space, get a cute rug for the floor that your child can play on.
If your child is older or in their teens, you could also bring in some ornamental plants like bonsai or succulents to add some natural effect in your kid's room design or even small flowering plants. They can instantly brighten up a room and are a great way to help your little ones connect with nature.
4. Bright lamps and lights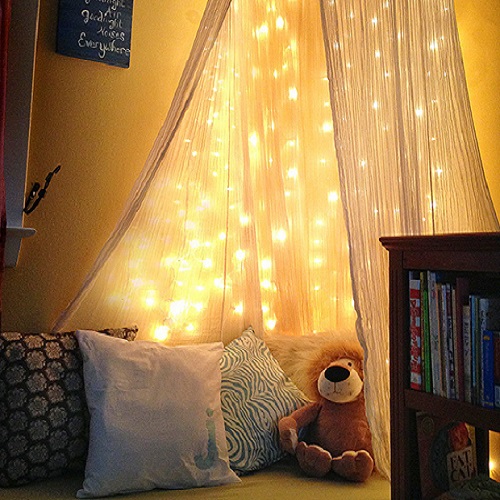 While looking for ideas for kid's room design, always ensure there is plenty of natural sunlight entering your child's room. Whether they're doing they are homework, reading a book or playing, children need a lot of natural sunlight.
A bedside night lamp will be useful if you're trying to get your child to sleep on their own. Twinkly lights and fairy lights are simple and easy kid's room design ideas. They come in a variety of colours and shapes that your little ones would love. You could also incorporate LED lighting for your child's bedroom or even opt for a study table light, as traditional overhead fluorescent lights can be too harsh for your child's eyesight.
5. Convenient storage spaces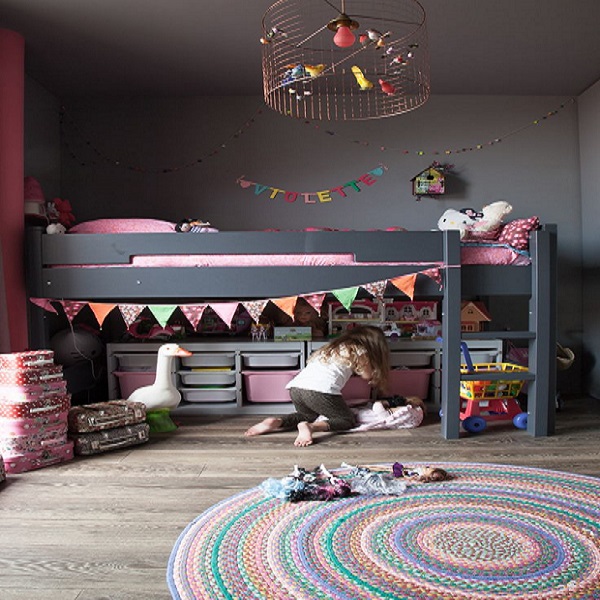 The key to a successful kid's room design ideas is clever and optimal storage. Ensure that the storage in your toddler's room is practical and accessible not just for you, but for them too. Encourage your children to keep things in their places. In fact, take their input when figuring out storage so they can know where to keep their clothes, toys and books. This will encourage them to keep their personal living space tidy. Nobody wants to turn into a nagging parent. Opt for raised beds with drawers beneath them. Baskets, trays and cabinets are good options. You can also move storage cabinets to the edges of the room, or place them all in one corner, to make space for a central area to play in.
For smaller bedrooms, you could use raised or hinged beds. Since these are fixed on walls or lifted a few feet off the ground with the help of stilts, you can use the space below for storage. You can also place another bed under it, or use it as a playroom or study area.
6. Artwork and award displays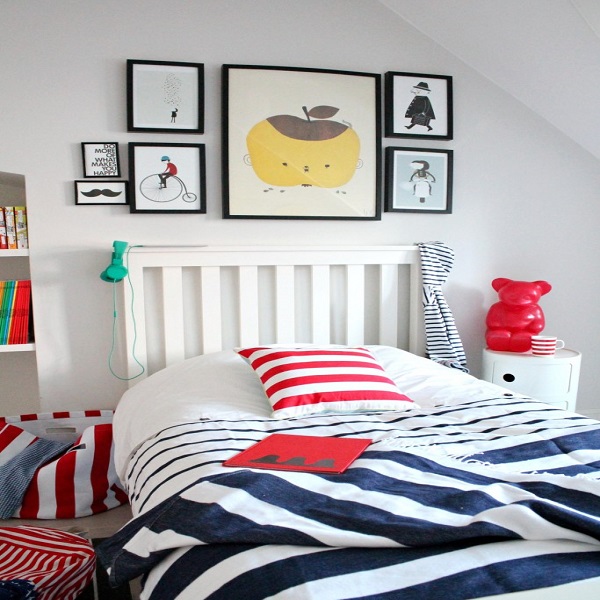 Instead of using wallpaper or paintings in your kid's room design, make use of their own artwork. The room will reflect your child's personality and character and stimulate their creative side as well.
If your little ones are very active in school or attend any extracurricular activities or love participating in contests, put their certificates and awards on display. This is an excellent way to show your child how proud you are of their accomplishments and will encourage them to do more in the future.
7. Small study spaces with books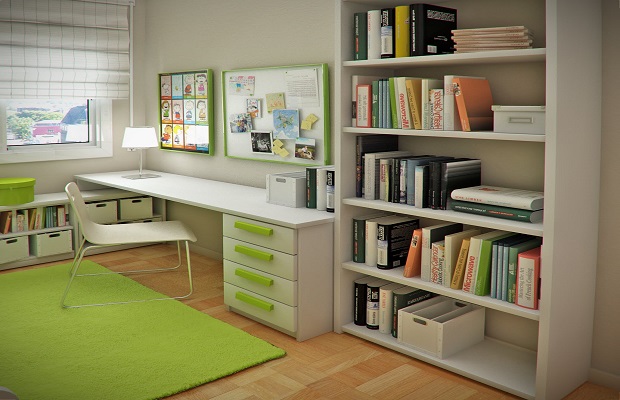 Even if it's a small desk, ensure your child has a study table of their own. Dedicating a separate space for your little one to study will improve their concentration and might make homework lesser of a hassle. Bring your kid's room design to life with hanging shelves that display their books. Apart from being easily accessible, the book covers will also add colour and character to your child's room. You could also fill these shelves with toys if you have a younger child and switch them out for books as they grow up.
These kid's room design ideas should get your imagination running wild with endless possibilities. By incorporating these ideas, you can create a room your child will love at every stage of life. Keeping their personal spaces clean and tidy is one of the fundamental lessons we teach kids at KLAY. Head out to your nearest centre today and join the revolution!
---
What's New at KLAY
Klaytopia – Best Activity Box for Kids in India 2021 I Preschool@Home
Virtual Summer Camp – Get ready to experience, explore and discover summer the KLAY way
Kare@Home Coming in Coimbatore
Learn@Home– A brand new, interactive learning platform for preschoolers and toddlers
Covid-19 Parent Toolkit – to help you deal with COVID-19 parenting challenges